New This Year
"Make and Take"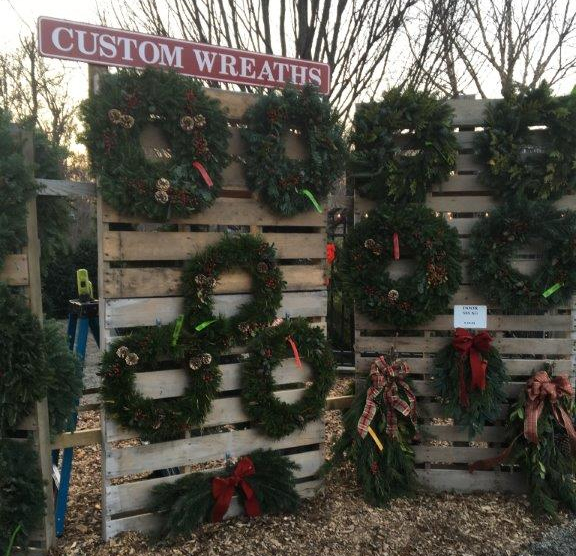 New this season "Make & Take" at Exley's Christmas Tree Farm No. 2 in Monroeville, NJ.  Come have fun decorating an 18″ wreath using natural materials such as holly, pine cones, berries and other natural objects including a holiday red bow.  $50 per person per 1-1/2 hour session.  For additional costs, various materials and items can be purchased to match your decor or personalize your wreath.  Such items as ornaments, printed and deluxe bows, larger wreaths, swags, crosses and grave blankets will be available.  We hope you will attend and make your own holiday wreath to hang on your door, use as a table centerpiece or give as a gift.
Our first Make & Take sessions will be on Sunday, November 25th form 2:00-4:00 and Thursday November 29th from 6:00-8:00.
All 2018 sessions held in our Red Barn,
1512 Monroeville Road, Monroeville, NJ.
Please dress accordingly.
Classes by "Love of Art" instructed by
Cathy Bromwell & Marie Kennedy.